I Love You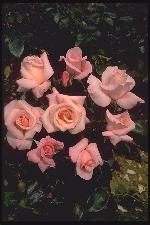 The words to say,
I do not know,
So much I think,
But does it show?
So many things,
So many changed,
So many people,
Could be blamed.
My own actions though,
Are my own fault,
And for the best,
I do not halt.
I don't know what it is,
I don't know what it was,
Something drew of me from the start,
Why? I don't know. Just because?
No mistakes were made though,
There'll be no turning back!
Believe me when I say,
My love for you there is no lack!






Sweet is the thought of eternity
So I offer my all
This risk I must take
Even if I fall
For my husband and child
I would do anything
To have them both with me now
Would make my heart sing
My impatience for good
For that which feels right
Is something of my fault
My fault which I have to fight
But to build my family
Right here, right now
Our future as one
Is yet to grow
'Tis my vow to you
To forever remain true.






Sailing the deep blue sea
Come what may and be what be,
Winds of change blowing to and fro
In the night our passion grows.
Sweet perfume mingles with the air
A night alone we do share,
The world fades away around us
With no care or fuss.
This is our world and come what may
See the brand new, clear blue day,
Be what may be and you will see
That this may become a reality.






Staring deep into your eyes
Wondering what I might find,
Perusing sweet dear memories
Experiencing what I feel inside.
Those gentle words that mean so much
I love you and I need you
What I would do without you
I have no idea or clue.






Many days come and go,
Emotions sweeping the plains of time.
I fear you will walk on without me,
I fear you will leave me behind.






Sitting here thinking as the music plays in my soul
Swaying and swinging, flowing and free
Thinking of you and me in a grassy paddock
Sitting under a big old tree.
Music running through my body
Freedom fills my insane mind
Swinging with you my dear love
You really are my kind.
Day and night shall seem one and the same
Loving and caring entwining into one
Bodies close and warm, swaying together
Lost in a whirl and together they shone.
Touch and feel the silk of my hair
I'll melt into your arms
We will dance 'til the morning does come
To us will come no harm.
Sensations running through your body
Telling you, you are mine
In my eyes you see the glow of love
And take it as a sure sign.
The night goes on and spreads around it's magic
Let yourself be dragged away
Let us meld together and become one
You will never again be filled with dismay.






My love for you
Grows stronger every day.
I will always serve you
In any possible way.
Hopefully soon you'll find
The heart to love me too,
And let me proceed to do
The many things I desire to.






I dream of you
Day and night,
I wish I could be with you
Dark and light.






Your gorgeous face
Is a pleasant sight,
I dream of you
Day and night.
Something is stirring
Deep inside,
Something that I don't
Want to hide.
I want you to love me
Deep into the night,
And hold me in your arms
Until the morning light.






Now it is morning
A new day is dawning.
The fresh morning breeze
Playing on my face with ease.
In this special place
We can come face to face,
With the beauty that we
Around us can see.






In the darkness
In the night,
Do you lose
Your precious sight?
Use your senses
Feel me here.
Then all my love
Will become clear.






The candlelight played upon his face
His soft words rang in my ears.
The flame of the love between us
Hot enough to sear.
To him I pledge my love be true
So much for him, in my dreams I do,
But unless dreams become reality
Then he will never marry me.






Wiling away the spare moments
In perfect peace and harmony,
In love with you, here,
Is the only place to be.
To you,
I want to give my love.
With you,
I want to spend my life.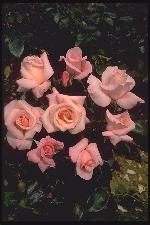 Created by Kittara Elendilya
Dedicated to those who are dear and sweet to me and who have supported me through much of my hardship to make me who I am today, and to those new friends I will meet and gain in my journey through this life...
This page was last updated on the 9th April 1999



Back To Writing Index | Take Me Home